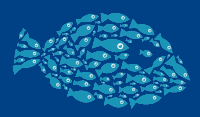 Find deals for Big Fish on the new Locapon app! Big Fish is a full service marketing and promotional business located in Elliot Lake, Ontario.
A man who stops advertising to save money is like a man who stops a clock to save time!
Big Fish Graphics works directly with professionals and companies from the North that offer the best tools to complete their projects.  They deliver an end product that is professional, effective and, most importantly, accepted and owned by clients.  They approach business with the thought that "good" is never good enough, always working to exceed expectations, to push the edge of the creative envelope, and to provide the very best service in the business.
Download the free Locapon app today for great deals!